While our kids students and staff are ready for a well deserved break, there's been a lot of action at Woodhaven Middle School lately that we want to share with our community.
If you've been following my twitter feed  you have probably seen some of the pictures below. We are proud of the efforts of our staff and students who are participating on one of our 6 Volleyball teams and in our Drama production "High School Musical". With just these two activities we have over 100 kids engaged in extracurricular opportunities in our school! We couldn't be more proud of them all!
We are also very proud of the citizenship shown by so many of our students who have been going throughout our community as part of their Woodhaven Connects projects to give back.  Below you see a group of students singing Christmas Carols to families in our area.
You can see more pictures and a video of the Christmas Caroling on Ms. Butler's twitter feed.
Not to be overlooked, our students and families supported the Spruce Grove Kinnette's Hamper drive, filling a truck two times with all of the food and gifts they brought in!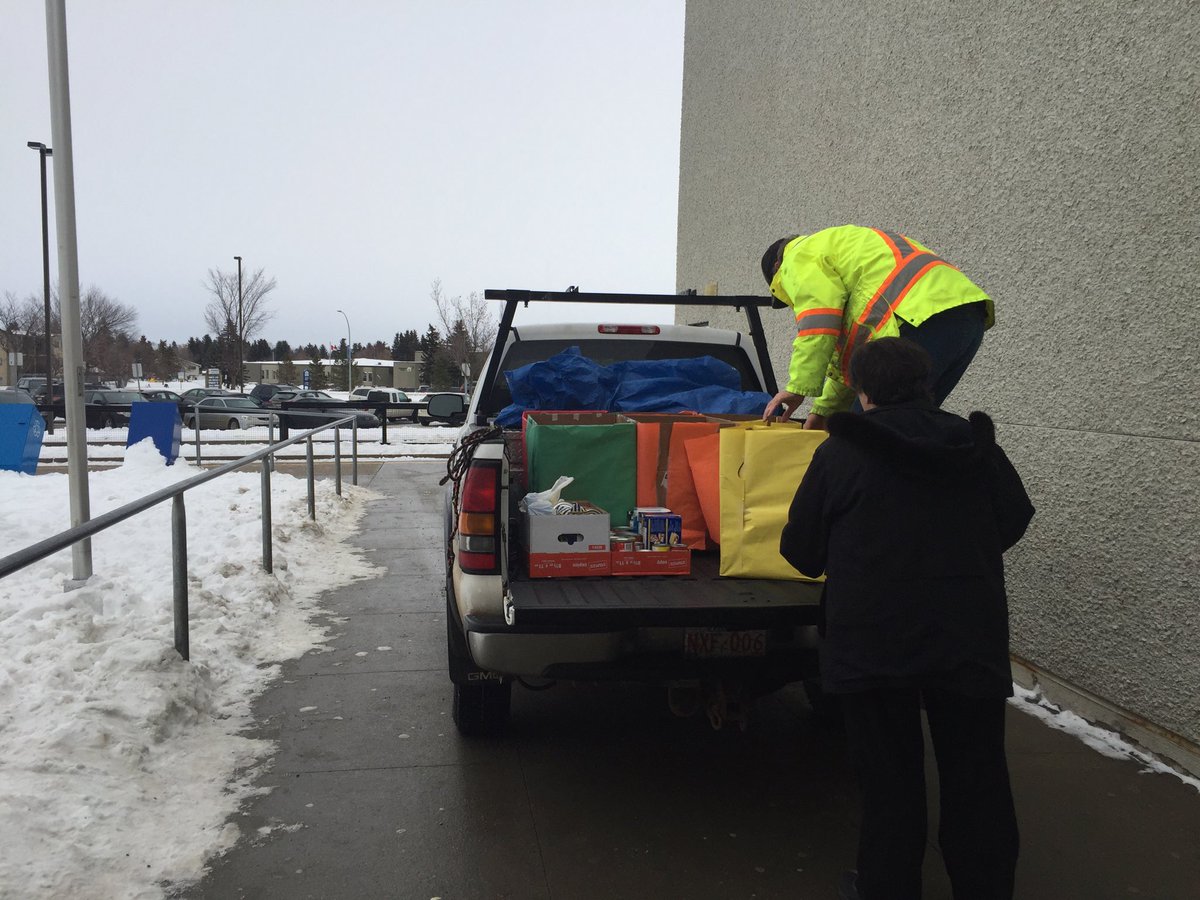 There's lots more happening, like our grade 9 students volunteering in Inner City Shelters in Edmonton last week and our grade 5 students delivering Christmas cards to residents in our area. I am also looking forward to seeing the reaction of some of our little friends at Brookwood School as our grade 8 students have a Christmas surprise in the works for them too!
In the meantime, I would like to take this opportunity on behalf of the staff of Woodhaven Middle School, to wish our families a safe and relaxing holiday season spent with family and friends.
Sincerely,
Mr. S. Patras
Principal, Woodhaven Middle School