Here we are, already well into June in perhaps the most challenging and unusual year we've all faced in our school, homes and community!
As some of our families are considering the upcoming school year please be aware that we will once again will have a Before and After School Care Program available on site at Ecole Meridian Heights School. You can learn more about this program on our school website.
Before I share just a bit about what's been happening at Ecole Meridian Heights School I would like to take a moment to thank all of you, our parents, for all of your support this year! When we've called you because your child had a runny nose, you came running! When we told you your child had to learn from home for a few weeks, you adapted! When we made those unfortunate calls sharing the news that some of our students were close contacts of a confirmed Covid case you were understanding and empathetic!
While we only have a few more weeks before we wrap up this year, there's lots happening for our kids so read on!
Under the leadership of our amazing counselor, Mr. Kinney, last week our entire school participated in the Mental Health Day for Alberta Schools. Grade level teachers determined what parts of the day best met the needs of their students and supported their kids through this important learning journey.
With the recent horrific discovery at the Kamloops Residential School, the staff at Ecole Meridian Heights School took our lead from Mme Laurin and worked together to try to begin to help our students understand just a bit more about the history of Residential Schools. Her announcements in the morning and her classroom weaving project helped bring attention to this tragic part of our History.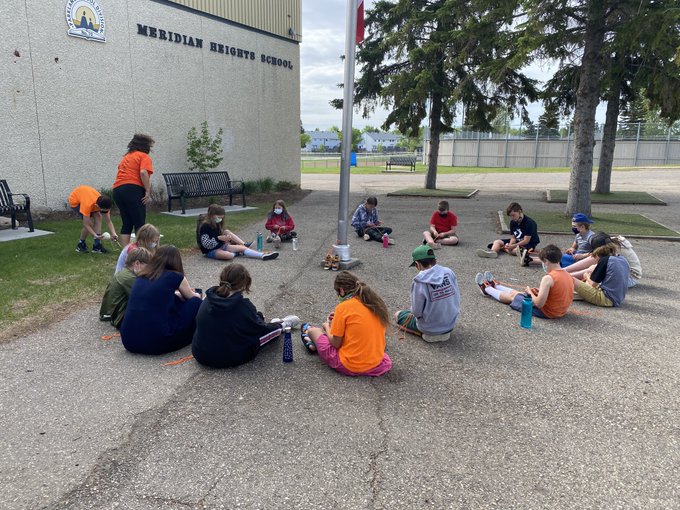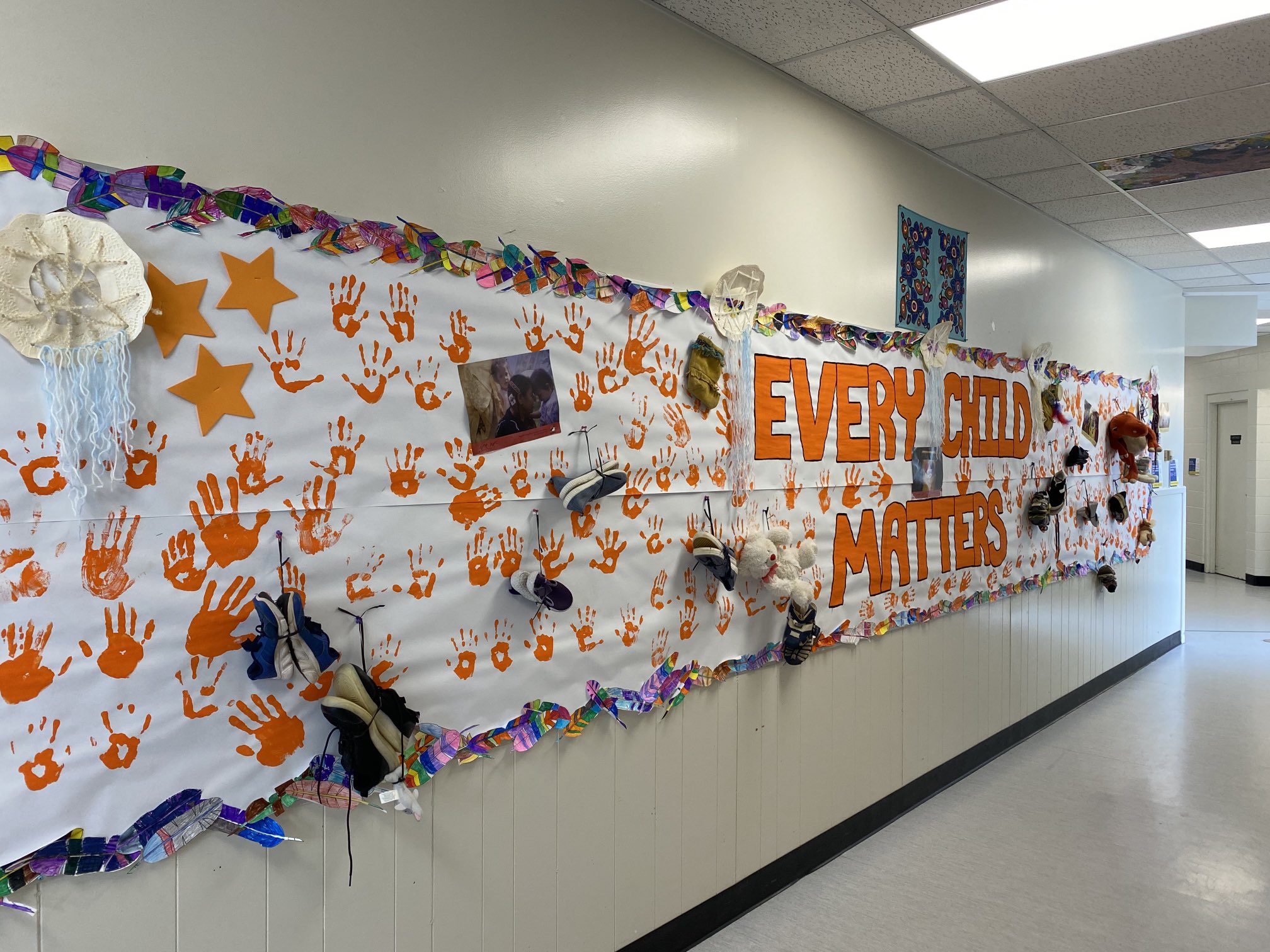 Mme Gervais and Mme Cloutier joined in the conversation with their students completing this powerful display!
Despite the challenges we've faced this year and the various COVID protocols in place, we are thankful for the leadership of M. Nshole and Mme Pirot in helping our grade 8 and 9 in person and online learners for completing the Diplôme d'études en langue française (DELF). Preparing and executing this test under normal circumstances is a big job but this year it was monumental! We are proud of our students for their achievements!
While there's been lots happening recently, there's much more coming in the last few weeks! Thank you to Mme Pronovost for coordinating our K-2 track meet on Friday, June 11th. While there's so much on everyone's plate right now, Mme Pronovost has went above and beyond to make this fun day possible for our kids again this year!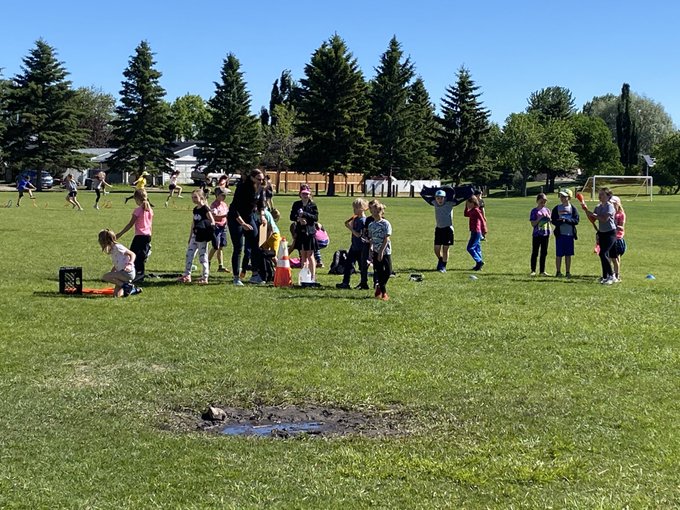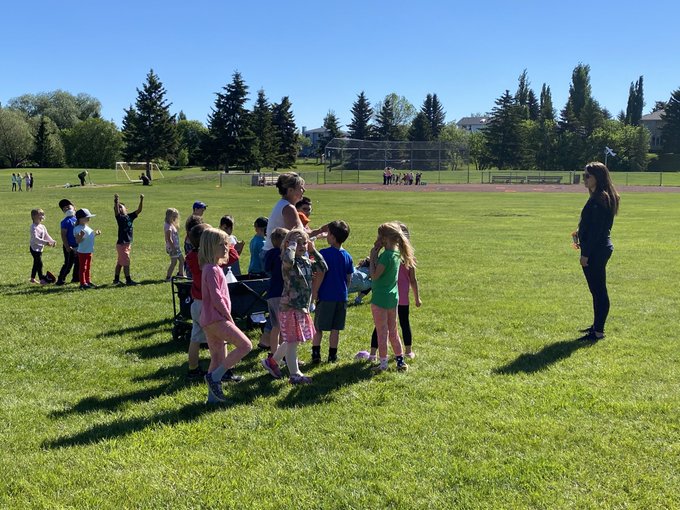 It only seems fitting to wrap things up by sharing about our Grade 9 Farewell. While it will again look a bit different this year based on current restrictions and protocols, we are excited to have our online students and in person learners joining us for one last celebration together. Friday, June 25th we will be holding separate ceremonies for our French Immersion and English grade 9 students acknowledging their time at Ecole Meridian Heights School. We are looking forward to a great program and light supper to celebrate our students. While we aren't able to have parents in attendance, we will be livestreaming the event for all to enjoy! Details to follow on our school website, facebook page and via email to all grade 9 families.
Until next time,
Mr. S. Patras
Principal, Ecole Meridian Heights School